Strategic Alliances with Industry Leaders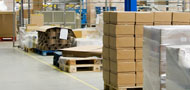 CC Veteran Services has forged strategic alliances with industry leaders to better serve the present and future needs of clients and to further enhance our capabilities. Our alliances allow us to innovate, develop new technologies, and offer clients cutting-edge products and services.
Our work with leading consulting, technology, and software companies allows us to address pressing needs in the Government and Public Sectors. Including Financial Services, Communications, Transportation, and Commercial markets. These relationships help us create offerings that ensure our clients achieve exceptional performance, control costs, gain a competitive advantage, and effectively manage risk. To learn more about our alliances, contact Chris Cole of CC Veteran Services Supplies.
CC Veteran Services Supplies
Chris Cole
chris@ccvetsvcs.com